In the spotlight: Dual-Layer Li-ION Battery anodes

Congratulations, Dr. Dawkins!

McGill is hosting the 11th SECM Workshop!

Janine Made a fellow of the electrochemical society

a warm welcome to Prof. Ertan Agar

Celebrating Sascha's summer research!

Congratulations, Dr. Li!

SECM: Third edition

nace award
Inspiring a new generation of scientists

Congrats Dr. Pan!

Congrats Dr. Moussa!

Congrats Dr. Odette!

2021 Group lunch
​Today a pit, tomorrow a catastrophe
D. W. Ambridge Prize
chemsuschem cover feature
Analytical Chemistry Advisory Board - Virtual Issue
Pittcon 2020
ECS Montréal Student Chapter - Chapter of Excellence Award
Congrats Dr. Gateman!
Gordon Research Conference 2020
Life after graduation for an electrochemist
Lisa Stephens, Ph.D
Farewell to our modeling champion (also a model student), Dr. Lisa Stephens, Devil's advocate. We ran a quick simulation and determined that there is a 100% chance you will have a sucessful career, wherever you end up. May your future endeavours be blessed with fine meshes and finer colleagues. May your points be spread far and wide.
Dr. Payne does it again
Halloween 2019 - Pumpkin Carving Contest
Farewell, Anielli and Waldi!
Dr.Payne publishes in chemelectrochem
Congratulations YanI!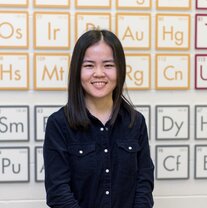 ---
Good job on your newest paper and Have a nice internship lisa!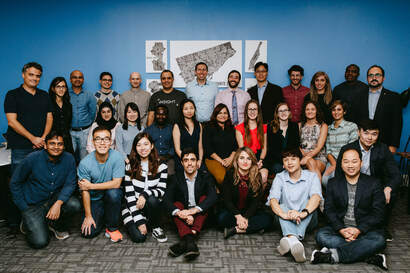 ---
congratulations nick and haifeng!
Best wishes andrew and sebastian!
welcome back siba!
This week we welcome back Siba, who is returning from a 3 month internship in Italy in the lab of Dr. Loredano Pollegioni at the University of Insubria.
three new doctors
Our warmest congratulations go out to the newly minted Dr. Andrew Danis, Dr. Nicholas Payne, and Dr. Malak Dayeh, who successfully defended their doctoral dissertations this week.
9th annual ecs student symposium
a new season at faraday farms
Spring has arrived, and it is time to start seedlings over at Faraday Farms. This is a community garden project within the chemistry department started by two members of the Mauzeroll lab, Jeremy and Bill. Last year's harvest included a variety of fruit, vegetables, and herbs.
NSERC Video competition
professor schuhmann's visit